Projects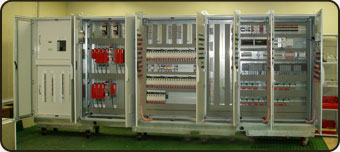 Arnott's - NSW
Form 2 IP55 MCC and control panel incorporating an Allen Bradley PLC and HMI plus Wonderware SCADA control System for > 65 drives (800 Amps). This panel is the heart of a new water recycling facility.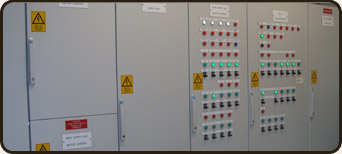 Lane Cove Tunel - NSW
An interesting Form 2 MCC incorporating 4 different power supplies (2 x 415VAC, 2 X660VAC) for multiple redundancy an Allen Bradley mixed SLC and Control Logic control system, SCADA and remote access/monitoring. This system is part of the environmental compliance system for Sydney's latest road tunnel.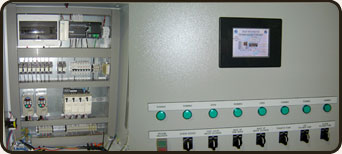 Ingham's – SA
Another Form 2 MCC, this time controlling >40 drives with fully integrated PLC and HMI. This panel was constructed as a total design, draft, manufacture and commission turnkey project and delivered on time and on budget.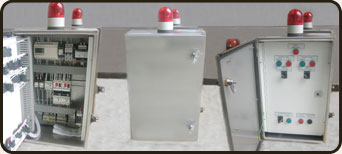 Integral Energy – NSW
We have manufactured over 400 of these small vandal proof control panels for Integral now as part of their substation environment upgrade. A Form 1, IP56 outdoor single pump system with detailed alarming back to Integrals BMS system.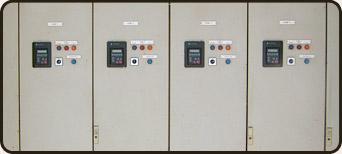 Power and Water – NT
A variety of Form panels (including Form 3B, 2 and 1) were provided to Power and Water for their STP reuse upgrade. Total supply was 800amps with around 30 drives, 6 PLC's and dual networks.